Grand Opening – Marc-Oliver Pahl and Nicolas Montavont (IMT/ TUM), Monday, Oct 5, 10h CEST
After many weeks of preparation, we are happy to welcome you to the 3rd Future-IoT PhD school!
With more than 300 registered participants, 10 keynotes in 3 days plus 3 poster presentation sessions, and 3 social events, Future-IoT: IoT meets Security will be the biggest event of the series.
Please support us by sharing the news about school.future-iot.org with even more of your friends, like and share the videos and news, and actively spread the word. If we could raise up to 1000 participants this would be phenomenal 🙂
The Grand Opening by Marc-Oliver Pahl (IMT/ TUM) and Nicolas Montavont (IMT) will happen on Monday Oct. 5, 10h CEST. Join the free live stream at https://school.future-iot.org/stream.
We are looking forward to seeing you online for the Grand Opening!
Please talk about our event…
using the hashtag #fiot20
Please follow and like our social media channels…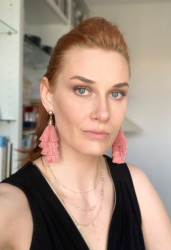 Latest posts by Olivia Pahl
(see all)