IoT meets Security – Marc-Oliver Pahl and Lars Wüstrich, Monday, Oct 5, 10h15 CEST
Marc-Oliver Pahl from IMT Atlantique and TUM will talk about Setting the Cybersecurity Stage at the 3rd PhD school of Future IoT on Monday Oct. 5, 10h15 CEST. Join the free live stream at https://school.future-iot.org/stream.
What will the keynote be about?
The Internet of Things (IoT) connects a plethora of devices. It allows programmers to interact with the physical environment. This brings many fascinating challenges and opportunities but also risks.
This keynote will set the stage for IoT meets AI. It introduces you to (critical) infrastructures, why it is so important to protect them, and where the problems lay. You get an overview on important cyberattacks, and closer insights to one of the most prominent cyberattacks of the past decade: Stuxnet. Finally you learn what the chaire Cyber CNI at IMT Atlantique in Rennes is currently doing to protect computer-driven systems better.
We are looking forward to seeing you online for the keynote!
Please talk about our event…
using the hashtag #fiot20
Please follow and like our social media channels…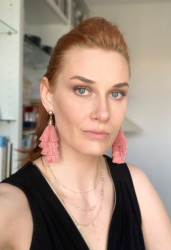 Latest posts by Olivia Pahl
(see all)