[REC] From Best-Effort To High-Reliability For The Industrial Internet Of Things – Fabrice Theoleyre (CNRS) at Future-IoT 3rd edition: "IoT meets Security" (2020-10-06)
The Industrial Internet of Things is expected to enable the Industry 4.0 through the large deployment of low-power devices. However, industrial applications require most of the time high reliability close to 100%, and low end-to-end delays. This corresponds to very challenging objectives in wireless (lossy) environments. We will explain how the paradigms for the link layer access have +evolved, from a best-effort to a strictly deterministic approach. We will detail the limits of the preamble sampling approaches, and then expose how a deterministic, synchronized protocol may provide strict guarantees. We will expose the existing approaches to schedule the transmission, and present a few challenges that have still to be tackled.
This talk was held by Fabrice Theoleyre (CNRS) at the 3rd edition of the Future IoT PhD school series 2020 under the motto "IoT meets Security". Future-IoT 2020 introduces to the fascinating world of the Industrial Internet of Things (IoT) and its security challenges.
Future-IoT 2020:
IoT meets Security recordings:
* Trailer
Monday, Oct 5, 2020 – The Who is Who of IoT Security
Tuesday, Oct 6, 2020 – Innovation, transitions, reliability, and experimentation
Wednesday, Oct 7, 2020 – IoT, OT, you, and the ethics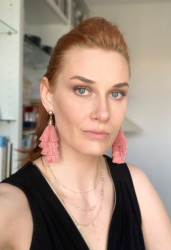 Latest posts by Olivia Pahl
(see all)