[REC] Discussion round about: The Internet – the backbone of our society at Future-IoT 3rd edition: "IoT meets Security" (2020-10-05)
The evening program for the participants was a panel discussion on the role, challenges, and opportunities of today's Internet. It started with a video interview that Marc-Oliver Pahl did in 2016 with Vinton Cerf. You can find it here: https://youtu.be/-eGB7BNtR18​.
Vint Cerf and Robert Khan did the central initial works on the Internet Protocol (IP) that holds the Internet together. In the interview, Vint describes how it all started, what were the challenges, and what makes the Internet such a great architecture.
After the video, Laurent Toutain, Nicolas Montavont, and Marc-Oliver Pahl discussed current challenges in today's Internet with the participants. We had a lively discussion with great interaction with the participants! We covered topics such as sustainability, Internet for everyone, or resilience. This part was definitely a highlight of the PhD school!
This discussion was held at the 3rd edition of the Future IoT PhD school series 2020 under the motto "IoT meets Security". Future-IoT 2020 introduces to the fascinating world of the Industrial Internet of Things (IoT) and its security challenges.
Future-IoT 2020:
IoT meets Security recordings:
* Trailer
Monday, Oct 5, 2020 – The Who is Who of IoT Security
Tuesday, Oct 6, 2020 – Innovation, transitions, reliability, and experimentation
Wednesday, Oct 7, 2020 – IoT, OT, you, and the ethics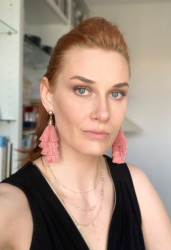 Latest posts by Olivia Pahl
(see all)