Paul-Emmanuel Brun gives a keynote on "End-to-End security for IoT constrained devices"
We are excited to host Paul-Emmanuel Brun from AIRBUS CyberSecurity at our 3rd Future-IoT Summer School "IoT meets AI".
Paul-Emmanuel will give a keynote on "End-to-End security for IoT constrained devices". Register for the free live stream of his talk on Oct 5, 2020 here: https://school.future-iot.org/ -> register.
In this keynote, we propose to have an overview of an approach to secure IoT data transmission in a water management use case, by setting up an end-to-end security layer compatible with low power devices constraint in terms of energy, power computation and bandwidth.
Passionate about innovation, cyber security, IoT and identity management, Paul-Emmanuel Brun, is expert in IoT system security within AIRBUS. During the last 10 years, he acquires a strong technical background in cyber security and IoT by contributing to national and European programs in various positions within AIRBUS CyberSecurity, from integrator, to team leader of IoT & Identity and Access Management engineering team. Along his career, Paul-Emmanuel also applied several patents and participated to several conferences. He is now leading the innovation and R&T team in France.
Looking forward to your talk Paul-Emmanuel!
FREE LIVE STREAM:
OR JOIN US IN PERSON ON OCT. 5. – 9.: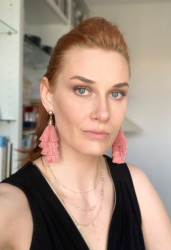 Latest posts by Olivia Pahl
(see all)