[REC] Business Value through IoT and AI – Niels Thomsen (Atos Origin) at Future-IoT 3rd edition: "Iot meets Security" (2020-10-05)
How access to digital solutions data can improve our clients daily business & future. The vision of how End2End Digital Solution (AI, IoT, etc.) provided by Atos as well as the partner eco-system can make any use-case, driving business outcome.
This talk was held by Niels Thomsen (Atos Origin) at the 3rd edition of the Future IoT PhD school series 2020 under the motto "IoT meets Security". Future-IoT 2020 introduces to the fascinating world of the Industrial Internet of Things (IoT) and its security challenges.
Future-IoT 2020:
IoT meets Security recordings:
* Trailer
Monday, Oct 5, 2020 – The Who is Who of IoT Security
Tuesday, Oct 6, 2020 – Innovation, transitions, reliability, and experimentation
Wednesday, Oct 7, 2020 – IoT, OT, you, and the ethics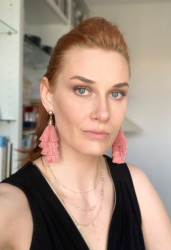 Latest posts by Olivia Pahl
(see all)