IoT meets AI 2019 – IoT Protocols & Middleware by Soumya Kanti Datta (Eurecom)
Today's most successful applications of AI are enabled by massive Machine Learning systems, especially from the domain of Deep Learning that besides scientific progress rely on a combination of two ingredients, computational power and huge amounts of labeled data. Not only do these demands have an increasing impact on our environment in terms of C02 emissions, the required labeled data amounts are a major bottleneck which limits the applicability of Deep Learning based AI to a broader market. Especially for the industrial domain where the data and problems are highly domain specific, this poses a major challenge, since the generated data can only be labeled by a few domain experts. This fact is opposed to the common domain, where basically anybody can label the data, e.g. decide if an image shows a cat or a dog. For this reason, one important aspect of industrial AI is to research methodologies that can deal with these data scarcity constraints.
Soumya Kanti Datta, Ph.D., EURECOM, France (Expert IoT)
Soumya Kanti Datta is a research engineer in EURECOM, France since 2012 and is working on French national, EIT Digital and EU H2020 research projects. His research focuses on innovation, standardization and development of next-generation technologies in Internet of Things and Smart Cities. He has published 70+ research papers and articles in top ACM and IEEE Conferences, Magazines and Journals. His research paper has been cited more than 900 times in peer reviewed conference and Journal papers. Soumya is a member of IEEE, IEEE Communications Society and IEEE Consumer Electronics (CE) Society. He leads the activities of IEEE CE Society Future Directions Team on IoT and is an Associate Editor in IEEE Consumer Electronics Magazine. He has also served several IEEE Conferences and Workshops in many capacities. He has also received the "Best Student Paper Award" at IEEE ISCE 2017 in Kuala Lumpur, Malaysia. He has delivered Keynote Speech in several international conferences and technical workshops. He is also actively involved in oneM2M, W3C Web of Things Working Group and contributing to their standard development activities. He obtained an M.Sc in Communications and Computer Security from Telecom ParisTech (EURECOM), France.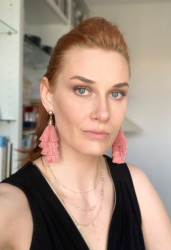 Latest posts by Olivia Pahl
(see all)