IoT Meets AI 2019 – AI Enabling Semantics for The Internet of Things by Danh Le Phuoc (TU Berlin)
At the IoT meets AI on Day 1, Danh Le Phuoc (TU Berlin) talks about "AI Enabling Semantics for The Internet of Things."
Most of AI enabling systems today are powered data generated by the Internet of Things (IoT), however, getting such data into the AI algorithms to build applications is not a trivial task. To seamlessly integrate heterogenous and multimodal IoT data sources from Connected Vehicles, Smart Cities and Industry 4.0, the processing components or participants must share common understandings under via machine-interpretable semantics. This talk will introduce different ways to embed such semantic information into data and processing pipelines to facilitate automatic data discovery and integration that lead to the dynamic composition of AI-driven data processing pipelines. Some state-of-the art research and technologies that enable semantic reasoning for such processing pipelines will also be introduced in the talk.
Danh Le Phuoc, Ph.D., Technical University of Berlin, Germany (Expert Semantic Web)
Danh Le Phuoc is a Marie Skłodowska-Curie Fellow at Technical University of Berlin (TUB). He is working on Pervasive Analytics which includes (Dynamic) Linked Data/Semantic Web, Pervasive Computing, Future Internet and Big Data for Internet of Everything. Danh co-organized the Triplify Challenge, i-Semantics 2011, Second RDF Stream Processing Workshop at ESWC 2017 and Stream Reasoning workshop series in Berlin, 2016 and Zurich, 2018. Danh Le Phuoc is the co-editor of the Semantic Sensor Network Ontology, a joint standard of W3C and OGC. He is also the co-chair of Semantic and Linked Data task force of W3C Web of Thing Interest Group. He is the co-editor of Stream Reasoning Special Issue 2018 on Semantic Web Journal.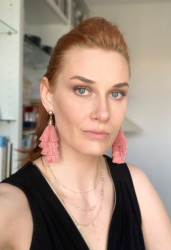 Latest posts by Olivia Pahl
(see all)