IoT meets AI 2019 – "Long Range radio for IoT" by Laurent Toutain (IMT Atlantique; Acklio)
At IoT meets AI Day 1, Laurent Toutian (IMT Atlantique; Acklio) talked about "Long Range radio for IoT".
Laurent Toutain, Ph.D., IMT Atlantique, France (Expert Wireless Communications, IoT)
Laurent Toutain is an associate professor at IMT Atlantique in the SRCD department and member of the OCIF Team (Communicating objects – Future Internet), which focuses on the evolution of Internet protocols and architectures linked to the design of new services (Smart Grid, smart clothes, etc.). After working on IPv6 and transition mechanisms in various environments, he currently focuses on their integration in the Internet of Things, mainly over LPWAN networks. He is the author of several RFCs and reference books on networks.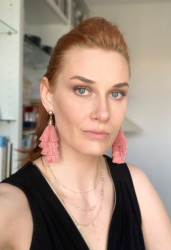 Latest posts by Olivia Pahl
(see all)