Niels Thomsen gives a keynote on "Business Value through IoT and AI"
We are excited to host Niels Thomsen from Atos at our 3rd Future-IoT Summer School "IoT meets Security".
Niels will give a keynote on "Business Value through IoT and AI". Register for the free live stream of his talk on Oct 5, 2020 here: https://school.future-iot.org/ -> register.
In this keynote, we discuss how access to digital solutions data can improve our clients daily business & future. The vision of how End2End Digital Solution (AI, IoT, etc.) provided by Atos as well as the partner eco-system can make any use-case, driving business outcome.
Niels Thomsen is Group Vice President, Global Head of the Insight (IoT & AI) practice and Head of Global Business Development for Managed IoT at Atos. He is an accomplished business leader with more than 25 years of cross-industry experience in large international companies. Having fulfilled a variety of key roles including business development, sales and alliance management and consulting, Niels has focused on leadership, innovation, growth creation, business value, alliances and all aspects of sales. One of Niels' core skillsets is engaging clients and building trusted relationships; he is motivated by challenge and delivering consistently high performance, and by enabling his teams to achieve their full potential for the benefit of our clients. Niels joined Atos in 2012. He is married and lives with his family in Munich.
Looking forward to your talk Niels!
FREE LIVE STREAM:
OR JOIN US IN PERSON ON OCT. 5. – 9.: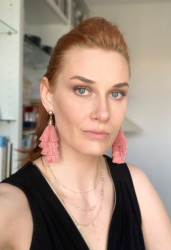 Latest posts by Olivia Pahl
(see all)