IoT meets AI: We will live stream!
In a few hours our summer school "IoT meets AI" starts. We spent endless hours the weekend for preparing this event and it will be a blast.
Unluckily we could only admit 32 students on-site. Due to the high demand we decided to spent quite some effort for LIVE STREAMING THE EVENT!
I will create you a video how we do it in the next days. In the mean time let's keep the fingers crossed and tune in: https://future-iot.org/stream
The Agenda for the talks is (Berlin time):
Monday, Sep 2, 2019 – IoT Technology
09h00 Welcome / Overview (by Marc-Oliver Pahl (TUM), Arne Bröring (Siemens), and Nicolas Montavont (IMT))
09h30 Keynote: "IoT meets AI" (by Marc-Oliver Pahl (TUM) and Chris Winkler (Siemens))
10h30 Coffee Break
11h00 Lecture: "IoT Protocols & Middleware" (by Soumya Kanti Datta (Eurecom))
12h00 Lunch Break
13h00 Lecture: "IoT Composition" (by Arne Bröring (Siemens))
14h00 Lecture: "IoT Semantics" (by Danh Le Phouc (TU Berlin))
15h00 Lecture: "Long Range radio for IoT" (Laurent Toutin (IMT Atlantique; Acklio))
16h00 Presentation of the student challenges through the project teams
17h00 Poster Session (1 poster each with your photo!) with 1min madness

17h30 Walk around the posters

18h00 Munich City Tour I around the city center and Beergarden
Tuesday, Sep 3, 2019 – Artificial Intelligence
09h00 Keynote: "Challenges around Industrial AI" (by Denis Krompass (Siemens))
10h00 Coffee Break
10h30 Hands-on: Introduction to Machine Learning Tools (by Lars Wüstrich and Christian Lübben (both TUM))
12h00 Lunch Break
13h00 Lecture: "IoT and AI at the Industry" (by Ingo Thon (Siemens))
14h00 Hands-on: Introduction to the Siemens NPU (by Harald Funk (Siemens))
15h00 Working on your challenges
18h00 Munich City Tour II around the Octoberfest site and Beergarden
Wednesday, Sep 4, 2019 – IoT and Security
9h00 Keynote: "IoT Security" (by Marc-Oliver Pahl (TUM))
10h00 Coffee Break
10h30 Working on your challenges
12h00 Lunch Break
13h00 Lecture: "The IoT : Standard approach and short range radio" (Nicolas Montavont (IMT))
14h00 Working on your challenges
Open End
Thursday, Sep 5, 2019 – Hackathon & Presentation of Results
09h00 Working on your challenges

Coffee will be available at own disposal

13h00 Lunch Break
14h00 Pitch in front of our jury panel (moderated by Marc-Oliver Pahl (TUM)).
16h00 Closing (~1h; Marc-Oliver Pahl and the entire orga team)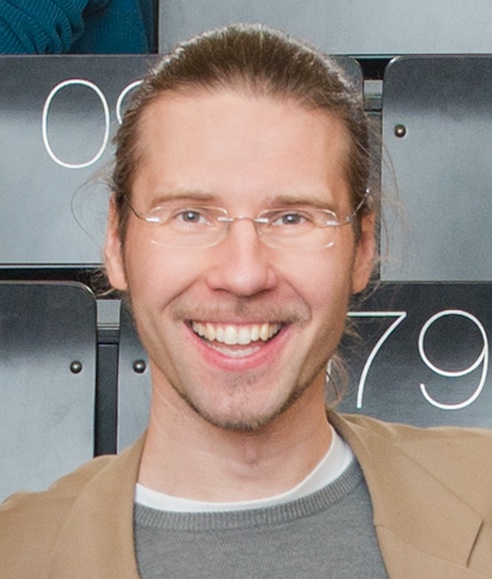 Latest posts by Marc-Oliver Pahl
(see all)