IoT meets AI 2019 – Pitch Training by Bettina Maisch (Siemens)
To onboard our students for the challenge, the wonderful Bettina Maisch from Siemens gave a "Pitch Training".
Bettina gave lots of hints and details about how to work on and sell your project idea best. This definitely helped to increase the quality of the student challenge work. In addition, it was a super interesting take home for the students! Thanks a lot Bettina!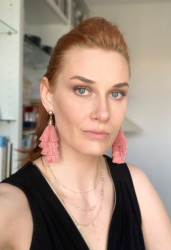 Latest posts by Olivia Pahl
(see all)